At Devine Mechanical we have a commitment to high quality workmanship, ensuring the very best in automotive care. All our mechanics are kept fully up to date with modern vehicle repair methods.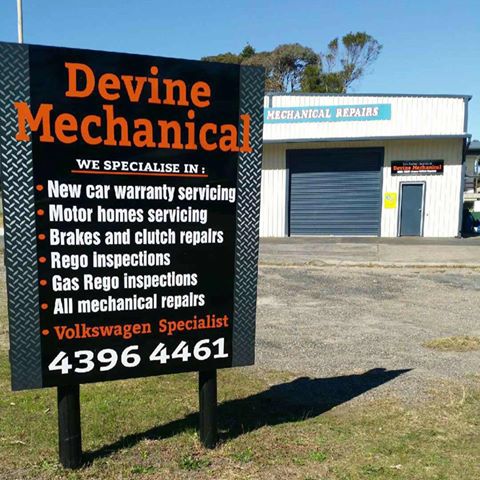 Looking for a Mechanic you can Trust, look no further
Family owned and run, Car Service Centre
Devine Mechanical performs all general mechanical repairs and car services and provides:
New Car Warranty Servicing
Log Book Servicing
Motor Home servicing
Brakes and Clutch Repairs
Suspension and Steering
Radiators and Cooling System Repairs
Tow Bar Fitting
EFI Fault Diagnostics
Rego Inspections
Gas Rego inspections
All Mechanical Repairs
VOLKSWAGON SPECIALIST
Air Conditioning
Diesel Repairs
150 Point Check
Timing Belts
European Car Service
Battery's
Transmission Service and Repairs
Pre-Purchase Inspections
Shock Absorber Replacement
Our fully qualified log book servicing ensures your car is in safe hands. We are a Authorised Inspection Station and can inspect your car for compliance with NSW RMS Pink Slip and NSW RMS Green Slip requirements. All of our mechanics are fully qualified and are RTA authorised inspectors.
At Devine Mechanical We use the latest in diagnostic technology to get you on the road safely and quickly.
For friendly car service from a trusted independent mechanic, you can rely on the team at Devine Mechanical.